We believe that contributing to the well-being of the community and dedicating part of our resources to acts of solidarity is not merely the fulfilment of company obligations or professional duty, but rather a moral imperative, an essential part of a healthy business capable of growth but at the same time able to support and develop the community in which it operates and make its employees proud.
In 2022, the Recordati group gave more than €5.8 million1 in cash and product donations. The Group's support mainly concerns humanitarian emergencies, such as support for the employees at the subsidiary in Ukraine and the wider population, patient support, scientific research and education, and environmental and community initiatives. In the area of support for patients, scientific research and education work on the treatment of rare diseases is of particular importance.
Recordati group donations by type
1) This figure includes monetary donations and product donations measured at market value.
Recordati support for the Ukraine emergency
The Recordati group has joined with the Ukraine solidarity movement, with initiatives to support the population as well as direct economic and logistical help for the Ukraine subsidiary's employees and their families.
Right from the start, the Group has been proactive in providing employees in Ukraine and their families with the help they need. In addition to the company's financial and logistical support, an internal fundraising campaign was launched in which Recordati, CVC Capital Partners (the Group's largest shareholder), and employees across the Group raised approximately €300,000.
Recordati also offered prompt support to local communities. In 2022, the Group donated half a million Euro to two humanitarian organisations, the Italian Red Cross and the AVSI Foundation, which were already in Ukraine, actively helping people affected by the war. Recordati worked with AVSI in support of the Education in Emergencies project to enable children to continue their education in safety and with psychosocial support. Through this program, AVSI has been able to distribute over 1,000 school supply kits, contributed to the restoration of several schools damaged by bombs, and trained teachers to help children face emergency situations.
In its role as a pharmaceutical company, the Group continued to support patients by donating a substantial amount of medicines, for a value of around € 2.9 million2.
Recordati supports the Forestami project
Recordati has renewed its commitment to protecting the environment and supporting sustainable development in the areas in which it operates through its role as a main partner for the 2021–2023 period in the Forestami project, which aims to plant 3 million trees and increase the natural capital of the Metropolitan City of Milan by 2030.
The Group sees this urban forestation project as an opportunity to make a tangible contribution to the Milanese community, where it has strong roots and has operated for many years, increasing well-being and improving quality of life from both an environmental and social perspective. Support over the three-year period will enable planting of approximately 11,250 forest plants (and their maintenance for five years), helping to increase urban green spaces, support the well-being of citizens and reduce atmospheric pollution, improving landscapes, community spaces and biodiversity and slowing global warming.
In 2021 and 2022, about 7,500 plants were planted – about 3,750 each year – in the Milan metropolitan area. The Group asked that around 500 of the plants go to Parco delle Cave area near the company's headquarters. Work at Parco delle Cave, in addition to planting, included naturalisation initiatives, such as removal of debris and creation of a wet zone to promote population and reproduction of amphibians and other aquatic animals, strengthening biodiversity. A planting day was also organised in 2022, directly involving employees from the Milan headquarters.
Recordati support for the earthquake in Türkiye
With regards to the earthquake hitting Türkiye and Syria at the beginning of 2023, we promptly provided emergency accommodation and immediate financial support and activated an internal fundraising initiative, to support our colleagues who have been most impacted by the crisis. To provide further essential assistance, Recordati has also donated medicines and medical supplies to areas of need according to the requirements list and rules determined by the Ministry of Health (MoH) and the Turkish Medicines and Medical Devices Agency (TITCK), while also making a donation to the Disaster and Emergency Management Authority in Türkiye (AFAD), which is providing essential aid to earthquake victims.
2) Product donations measured at market value.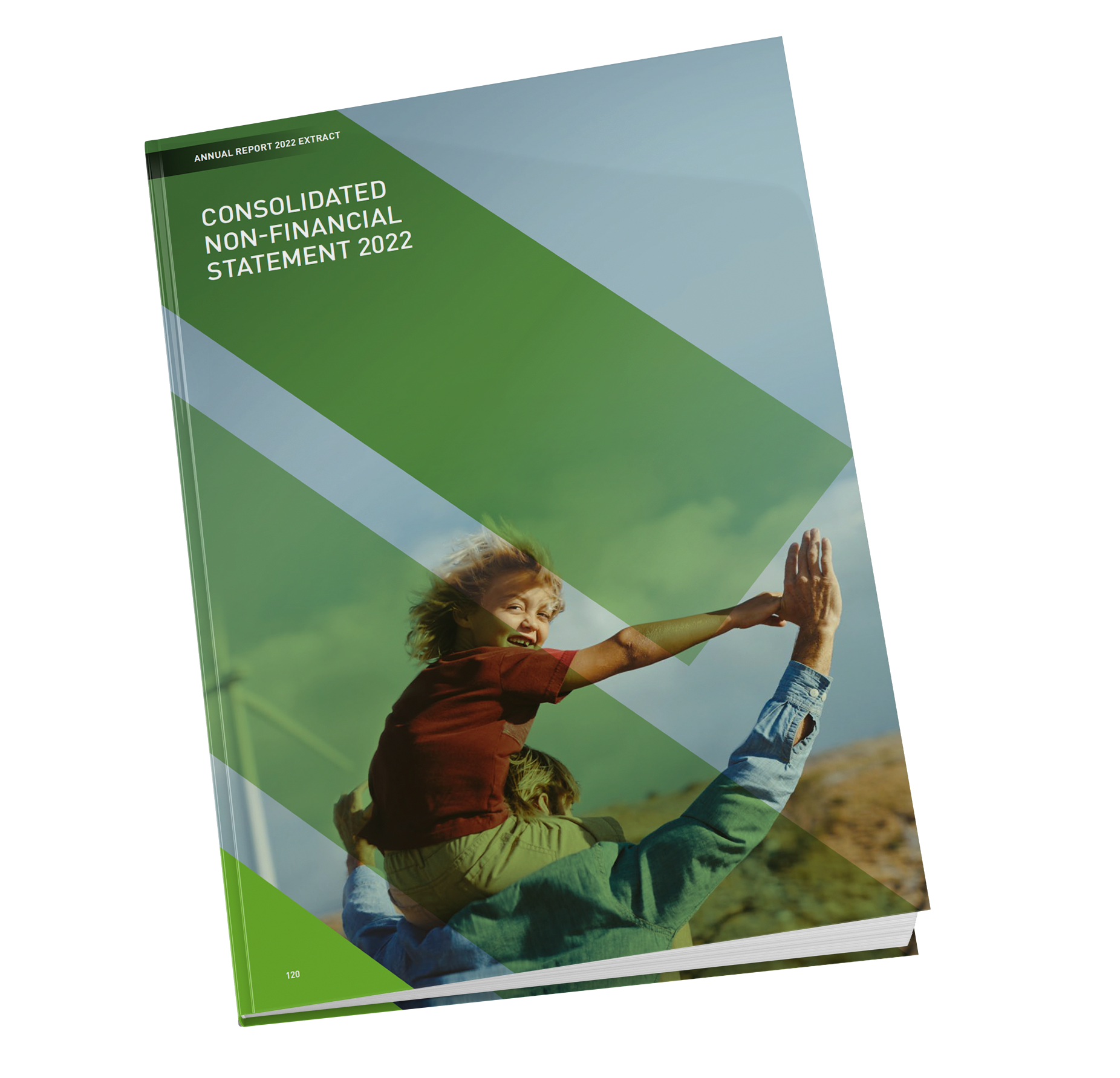 For more information please see the Consolidated
Non-Financial Statement 2022