Main ESG Indices and Ratings
In July 2023, EcoVadis confirmed the Recordati group's "Platinum" rating, falling within the top 1% of companies with the highest score globally.
In September 2022, Recordati achieved a "Robust" score in the overall ESG Assessment provided by Moody's ES Solutions.
Recordati has been included in the MIB ESG Index, the first index promoted by Euronext and Borsa Italiana for Italian blue-chip companies demonstrating best ESG practices, since October 2021.

MSCI ESG Research confirmed the Recordati group's A rating in August 2023.

After the review in June 2023, the Recordati group was confirmed in the FTSE4Good Index Series.
In 2022, Recordati scored B (Management level) in the CDP Climate Change questionnaire.
In 2022, ISS ESG confirmed the Recordati group's C rating, leading to a Decile Rank of 4.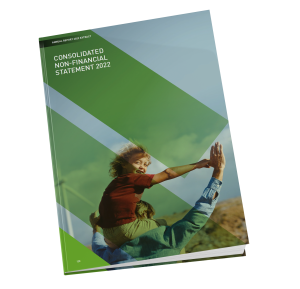 For more information please see the Consolidated
Non-Financial Statement 2022