Recordati has been at the forefront of life-enhancing and life-changing medicines for almost 100 years. Starting off as a family run pharmacy in Correggio, Italy in the 1920s, Recordati is now a large international pharmaceutical force, listed on the Italian stock exchange, with over 4,300 employees.
We are a group of like-minded, passionate individuals who go to extraordinary lengths for our partners, customers, investors and the people across the globe who we serve in around 150 countries. We all have the same purpose: Unlocking the full potential of life.
Recordati is uniquely structured to bring treatment options across specialty and primary care, consumer healthcare, and rare diseases. We have fully integrated operations across research & development, chemical and finished product manufacturing through to commercialisation and licensing.
Value and diversity of our people
At Recordati, we believe in equal opportunities and we guarantee that everyone can achieve their potential. We see diversity as a value and will not tolerate any discrimination based on ethnicity, nationality, gender, sexual orientation, disability, age, political or religious belief, or any other personal characteristics. At Recordati, we work hard to create a safe and inclusive work environment, where we all have our rights to physical and psychological integrity respected on a daily basis, as well as our right to freedom of opinion and association. We recognise that we each have a role to play in the success ofour business and we implement staff development policies through which everyone's contribution and achievements can be appropriately rewarded.
Our team is growing, and in the right way
As of the 31st December 2022, the total number of the Group's employees was 4,369 - an increase compared to 2021 - of which 52% were men and 48% were women.

In 2022 the Recordati group also provided over
120,000 hours of training to its employees; equating to 28 hours of training per capita.

In Recordati we regularly launch internal Surveys to measure engagement and satisfaction of our employees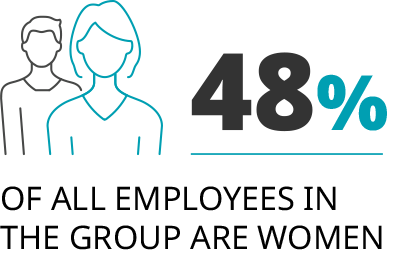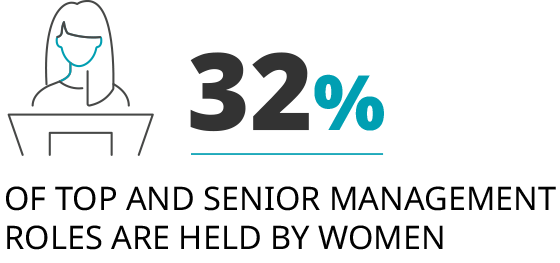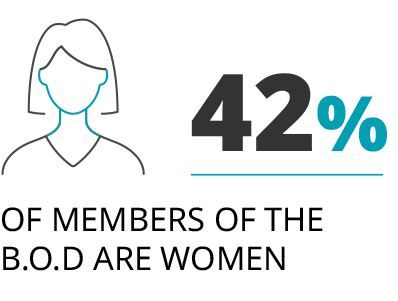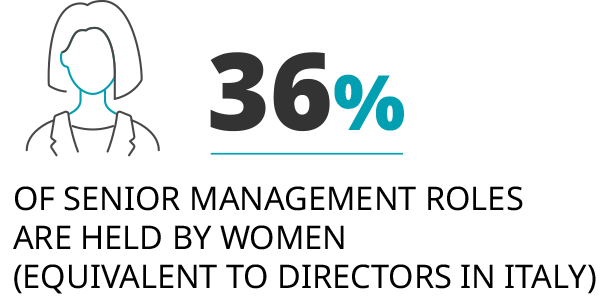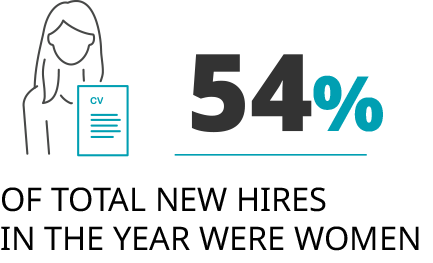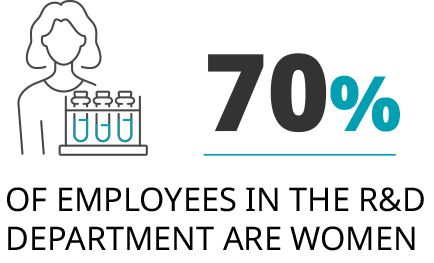 Recordati for the Community
We believe that contributing to the well-being of the community and dedicating part of our resources to acts of solidarity is not merely the fulfilment of company obligations or professional duty, but rather a moral imperative, an essential part of a healthy business capable of growth but at the same time able to support and develop the community in which it operates and make its employees proud.
A clean environment is essential for people's well-being: the health of the planet and the health of people is tightly interconnected. Environmental elements, such as air, water, land and climate, all have an impact on the well-being of humans. Placing a focus on people's health and being sustainable therefore also means prioritising environmental protection and a responsibility towards future generations. This is why the Group ensures that it conducts business in a socially responsible manner and in accordance with sustainable practices, national and international laws, and the expectations of stakeholders.